Edible gold leaf is one of those things that you might've heard about, but some of you might also have thought "Is it edible for real?" "Isn't gold just a metal?" "How do you eat that?". So, here is the fundamental knowledge of edible gold leaf and guides to using them.
What is edible gold leaf?
Is edible gold leaf real gold?
The answer is Yes. Edible gold leaf is made from pure real 22-24 carats gold, pounded, and rolled over until it becomes a thin sheet, the thickness is about 1/8000 millimeter. It's good to be used to add a gorgeous look to your savory dishes, desserts, and even drinks.
Is it really safe to eat?
If only the gold is made for the purpose of eating, "YES" it is definitely safe to eat, but in that case, edible gold must be 23-24 carats, at least 90% of it is pure gold, with the other 10% consisting of another safe metal, such as pure silver. So if it says "Edible", then it's not the same gold as you find in jewelry, which may contain other metals and can be toxic. So, even though, it looks like a tin sheet of gold, read packaging carefully as those low-priced ones may be just a gold-colored foil for only decorating inedible object, or they are real gold but may contain harmful materials.
What does it taste like?
It actually doesn't have any taste or flavor profile, so when you add it into your dishes, it just adds a look of luxury effect. However, if only the size of the piece is large enough, you can also feel its texture, which is fragile and very delicate that feels like melting in your mouth.
Is it good for your health?
Edible gold leaf can be a good treat for your eyes, but unfortunately, there is no health benefits or nutritional value. However it means, in other words, your worries about the use limitation is unnecessary. So you can use it as much as you want in order to apply the brilliance of gold on your dish.
Nutrition Facts

As shown above, edible gold leaf has no nutrition facts, no calorie, no fat nor other ingredients.
For more details, refer Edible Gold Leaf – Brilliance of Gold "KIN NO KAGAYAKI".
Edible gold leaf uses
Tips to use
Edible gold leaf is a perfect way to apply a shine, a glimmer to the top of your foods or drinks. However they are too gentle and can be tricky to use, so it might be a good idea for you to know how to deal with gold leaf before applying to your foods.
Ideas of use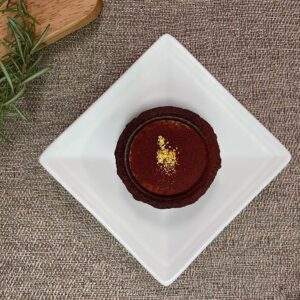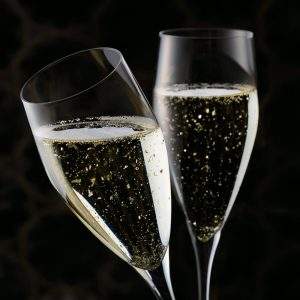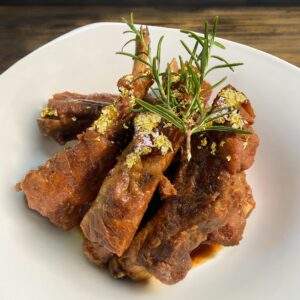 Edible gold leaf, especially flake ones are good for cake decorations, sparkling alcohols, and savory dishes such as spare ribs. They add gorgeous look to your dishes and bright up your table.
How to storage
It's better to be kept under cool and dry condition, but if the gold leaf, typically flakes, got stuck each other and became like one big lump, all you need is to shake it gently, then it'll be back to flake pieces.
Where to buy edible gold leaf?
To buy edible gold leaf, you may struggle with finding a trustful and reliable product if your main purpose is to eat them. Perhaps,  Amazon.com is one of the options, or our store has 100% hand crafted, made in Japan, edible gold leaf "Kin no Kagayaki" imported from GOLDEN VALOR Inc..
Kin no Kagayaki – 100% hand crafted, made in Japan

24K gold leaf flakes — 95% pure gold, 5% pure silver
Hand-crafted in Japan — 100% hand-crafted by Japanese craftsmen
Easy to use — No tweezer needed. It's packed in a slim but durable paper bottle, so you can decorate foods with ease
Certified and approved — FDA, ISO22000 approved
» Reference: Details for "Kin no Kagayaki"
» Reference: Buy this product