Description
With the skilled traditional techniques of glass artisans, we have expressed the World Heritage Site of Mt. Fuji at the bottom of a glass.
The colors of Mt. Fuji change depending on the drink poured, making the time spent tilting the glass even more precious.
Enjoy a memorable moment while leisurely gazing at Mt. Fuji inside the glass.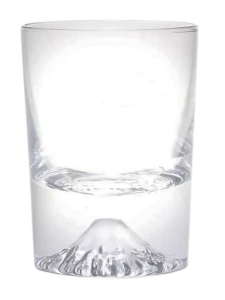 This is the simple and user-friendly mini-series of Mt. Fuji glasses. Prioritizing ease of use, we have created a simple design that is unique yet suitable for any season.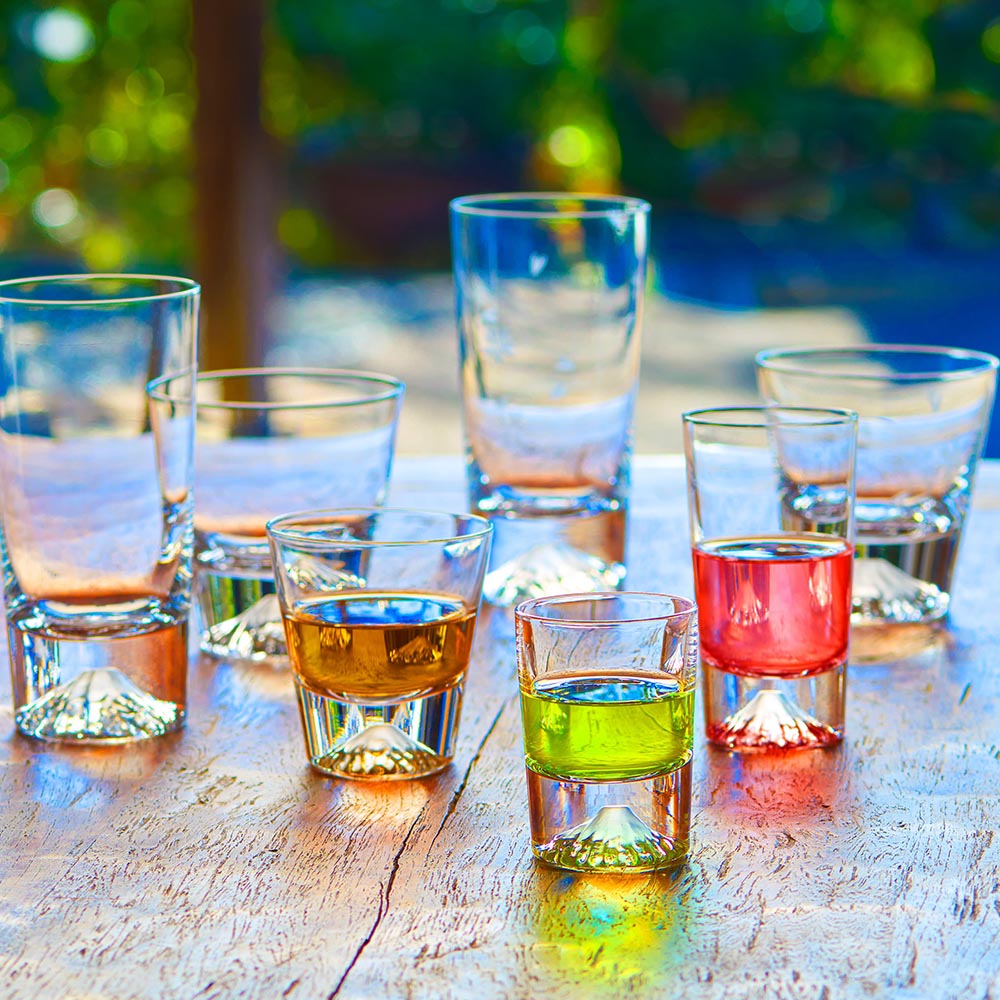 "Edo glass" is a handmade glass product that inherits the glass manufacturing process that originated in the Edo period (1603-1868). It is said that the Edo period began with the production of mirrors and glasses in the early 18th century, In the early Meiji period (1868-1912), the introduction of European technology made it possible to meet diverse needs, and it developed as a local industry in Tokyo.
Unlike mass-produced products made by machines, all Edo glass products are original and one-of-a-kind, The depth, flavor, and design quality that can be achieved only by handmade products are the characteristics of Edo glass. Glass is melted at a high temperature of about 1,400℃ and rolled on an iron pole, The glass is melted at a high temperature of about 1,400 degrees Celsius, rolled around an iron pole, and then blown, pressed, and stretched to form various types of vessels.
Edo glass" was designated as a traditional craft by the Tokyo Metropolitan Government in 2002 and as a national traditional craft by the Ministry of Economy, Trade and Industry in 2014.

TAJIMAGLASS INC. was founded in 1956 by Matsutaro Tajima as a glass tableware manufacturing factory in Koto-ku, Tokyo. Since then, the company has continued to carefully produce glass products that meet the needs of the times, one by one, by the hands of skilled craftsmen, for half a century. With its product development and technical capabilities cultivated over the years, the company continues to pass on the charm and culture of Japanese handmade glass to the future.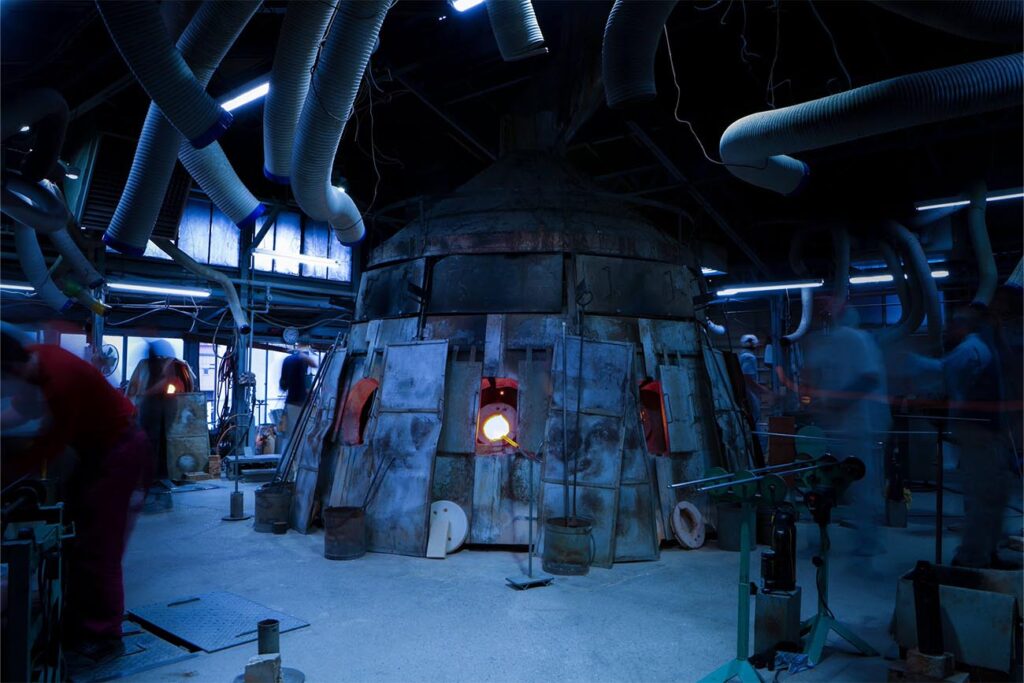 We are Official Distributor
We, Japan Imports Now are the only official distributor in the United States.
Tajima Glass is exclusive only at japanimportsnow.com.