Description
Green, Yellow, Blue, Purple, and Red
The Richest Radiance
Adorned in Vivid Colors
Kutani-yaki is a type of pottery produced in the Kaga region of Ishikawa Prefecture, Japan. Its distinctive feature is the multi-colored overglaze decoration. Bold and dynamic line drawings serve as the canvas for the rich and opulent radiance of Japanese painting pigments in green, yellow, red, purple, and deep blue, creating a stunningly beautiful composition.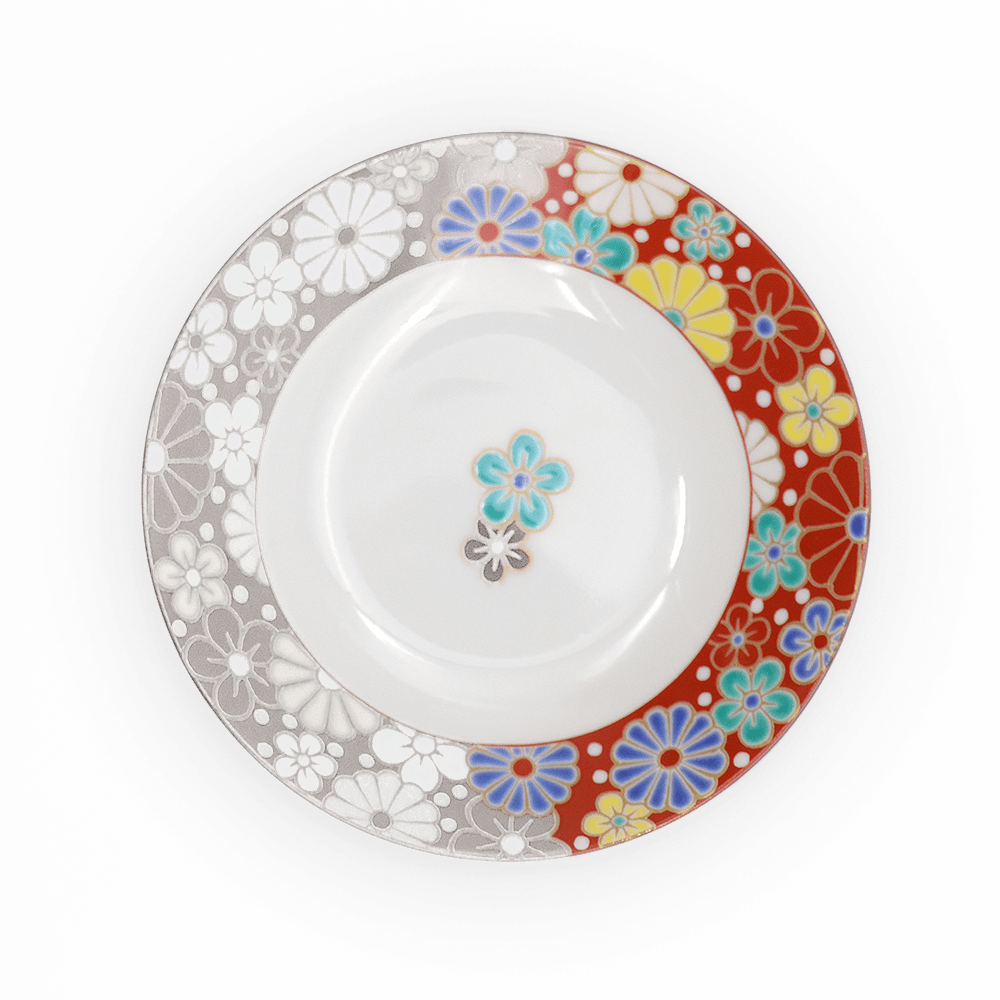 The patterns are created using black pigment known as "Gosu," which is used for outlining, and a technique called "Gosai," which involves applying thick layers of red, yellow, green, purple, and deep blue pigments. These artistic and bold overglaze decorations depict scenes like landscapes and flora and fauna, leaving a powerful impression.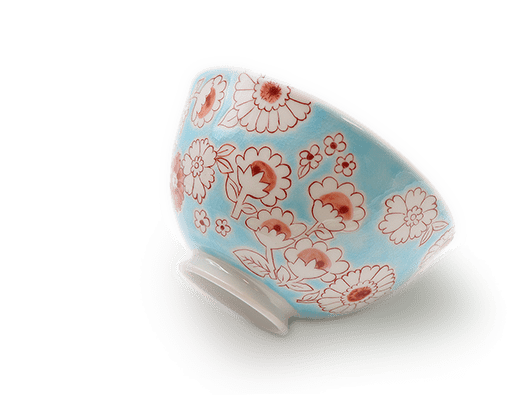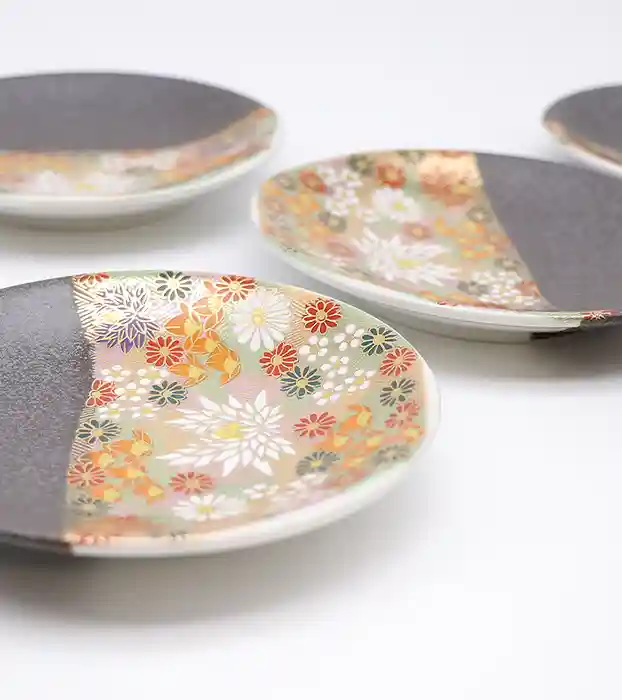 Kutani porcelain is cherished for everyday use, but its artistic and ornate patterns often adorn special occasions. It plays a role in brightening festive days and is used as gifts, souvenirs, and is even known as a product designated by the Imperial Household Agency.
Due to its high artistic and antique value, Ko-Kutani ware has piqued the interest of many. Its enigmatic history, along with the production of similar styles in Arita kilns, adds a sense of romance to this pottery, attracting a wide range of enthusiasts.