Description
Safe and secure made in Japan. Actual colors and textures may appear different depending on your display environment. There may be color bleeding, unevenness, or shading due to kiln alteration. Please understand this before purchasing.
Dimensions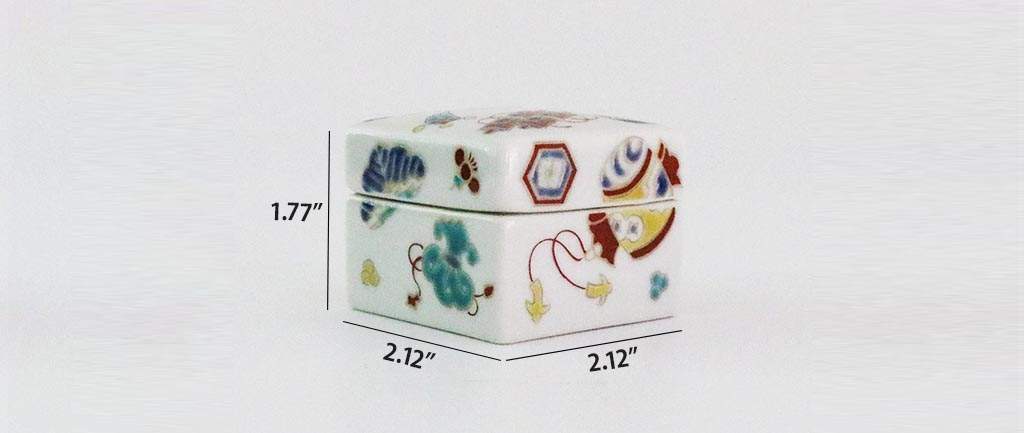 WARNING:
California Proposition 65
Feature of SEIKOU's Kutani ware
Seikou develop and mix Kutaniyaki paints in-house, and design and manufacture products without compromising the characteristics of Kutaniyaki color paintings, which are glassy, transparent, thick, elegant, and colorful, and which are not found in other companies' products. Naturally, all of our products are controlled under the lead elution test standards stipulated by the Food Sanitation Law, and we develop and manufacture products that our customers can use as tableware with peace of mind.
Unlike other manufacturers who outsource printing to specialized printing companies, we have in-house transfer paper plate-making and printing functions, and we carry out all processes related to painting, including color management, in an integrated manner within the company, so we do not compromise in our pursuit of Kutani color painting. We are uncompromising in our pursuit of Kutani color painting.
The history of Seikou began in the early Taisho period (1912-1926) as a painter of Kutani-yaki porcelain.
Seikou does everything in-house, from the development of the paints, to the plate-making of the transfer paper, printing, and firing. This is extremely rare even in porcelain production areas in Japan, and the quality of the products is as good as handmade work, which is used by many people. Many of our collection products are also attractive and fun to collect.