Description
KAGO (means "Basket" in Japanese) is a product that makes the most of the softness that is the characteristic of 100% tin. It is common to add other metals in tin products to give them more hardness, but nothing is added in KAGO, and since it is 100% pure tin, it is flexible and can be bent. By pulling or bending it vertically and horizontally, it transforms into a basket, so arrange it in your favorite shape and put your favorite things such as bread and fruits on it. It can be used as a basket but also can be used in combination with ceramics and glassware for flower arrangement,  light shades, and so on. There are KAGO has been selected to be part of the "THE WONDER 500" project by the Japanese Ministry of Economy.
How to Bend? It's This Easy!
Key Features
Made of 100% tin — No other metallic materials added.
Handmade in Japan — Hand-finishing by experienced craftsmen accentuates its material beauty and fineness.
Excellent Antibacterial Property
Low Allergic Reactivity
Foldable and Flexible — Pure soft tin is able to be changed the shape by bending as you like.
Use & Care
Hand wash with a soft sponge and wipe dry with a clean cloth.
Do not use harsh detergents or cleansers.
Do not use in the dish washer.
Do not use in the microwave or the oven.
Do not put in the freezer.
Packaging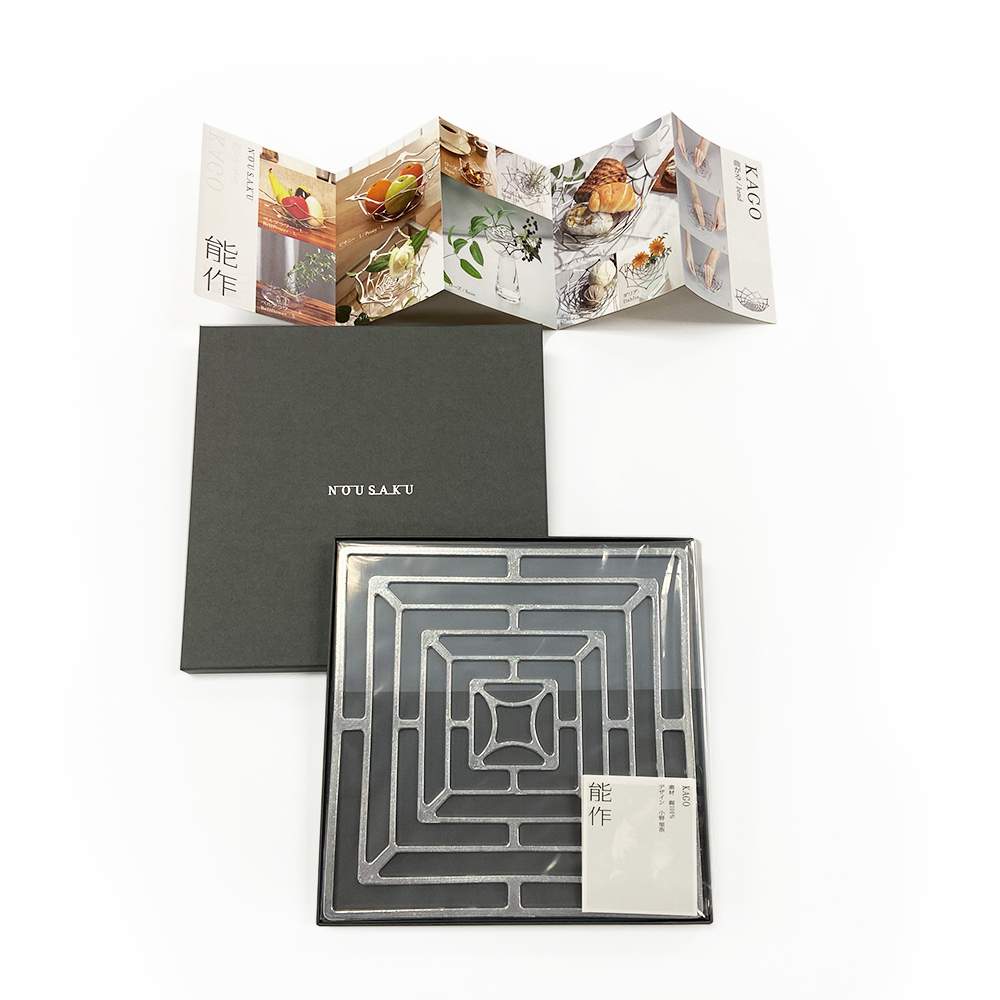 Nousaku -Brand
Japan Imports Now is Nousaku's official retail store in the United States.
This product is designed and manufactured by Nousaku in Takaoka-city, Toyama, Japan.
Brand's History
In 1916, Nousaku began manufacturing Buddhist ritual objects, Japanese tea sets and vases made of brass and bronze in Takaoka, Japan. The city has flourished since 1609, and built its reputation as the center of the copper industry in Japan over those 400 years.

Casting is a manufacturing process in which a molten metal is poured into a mold to form an object of the desired shape. Every Nousaku product starts with the creation of a sand mold, and then undergoes several finishing processes. Hand-finishing by experienced craftsmen accentuates its material beauty and fineness.