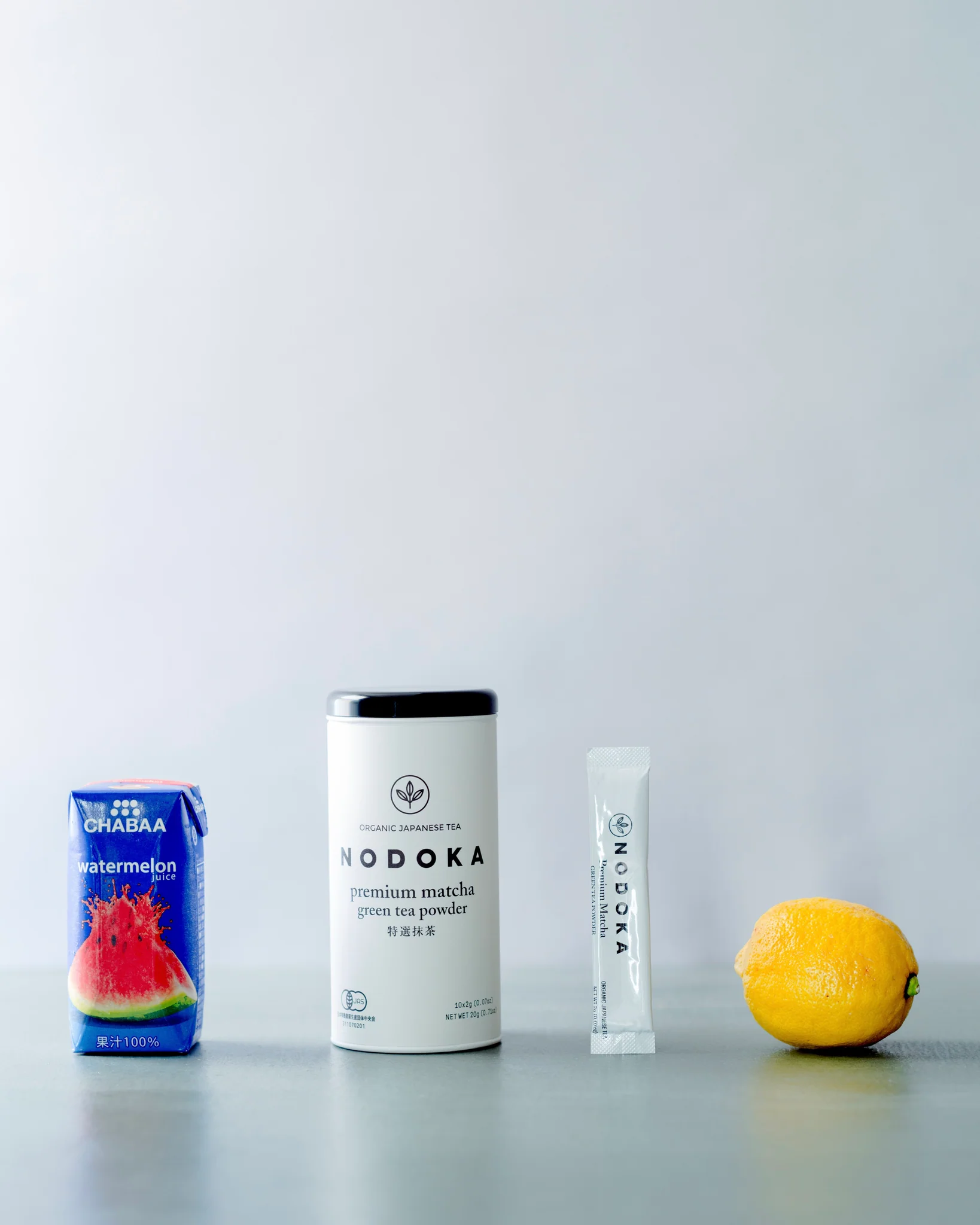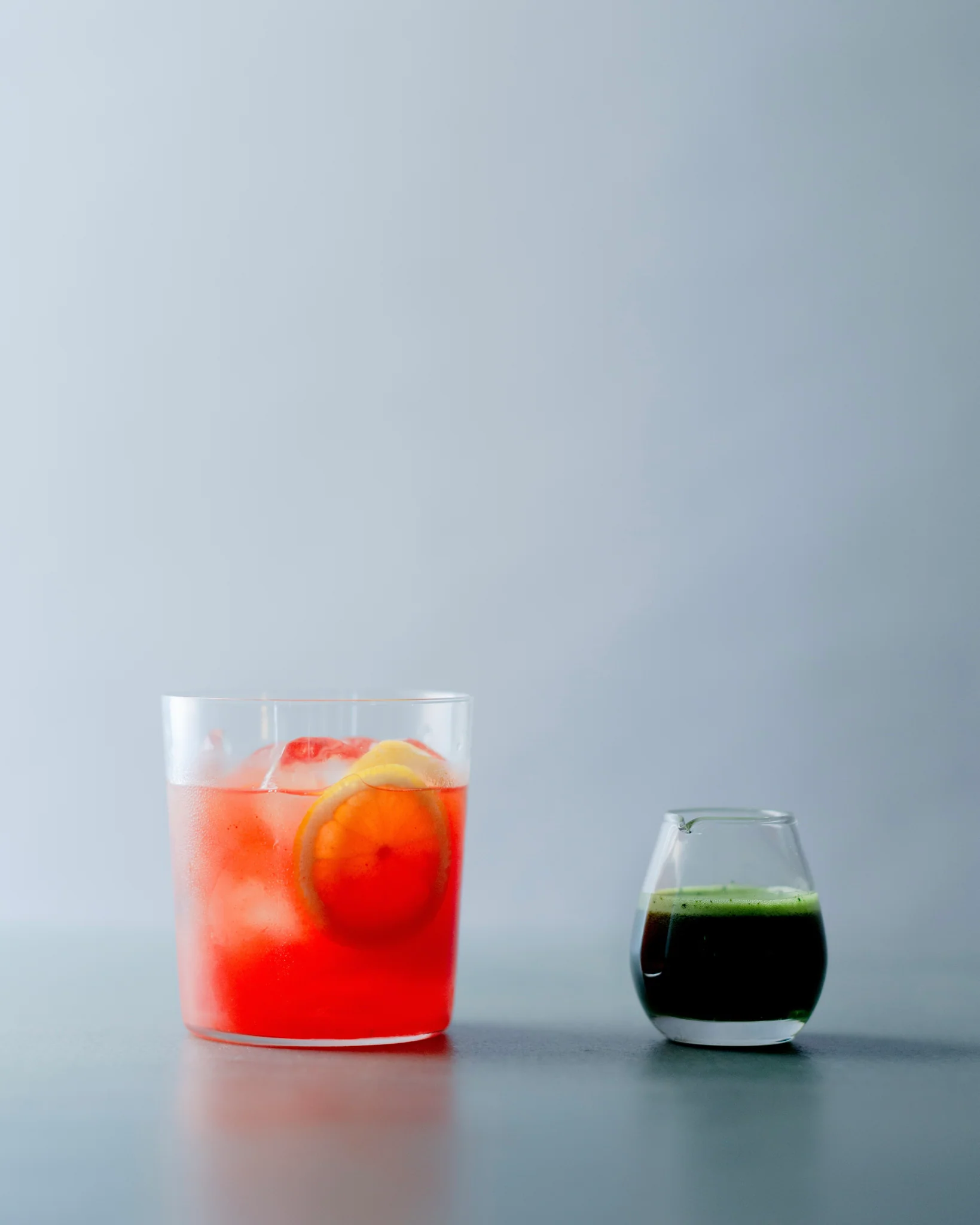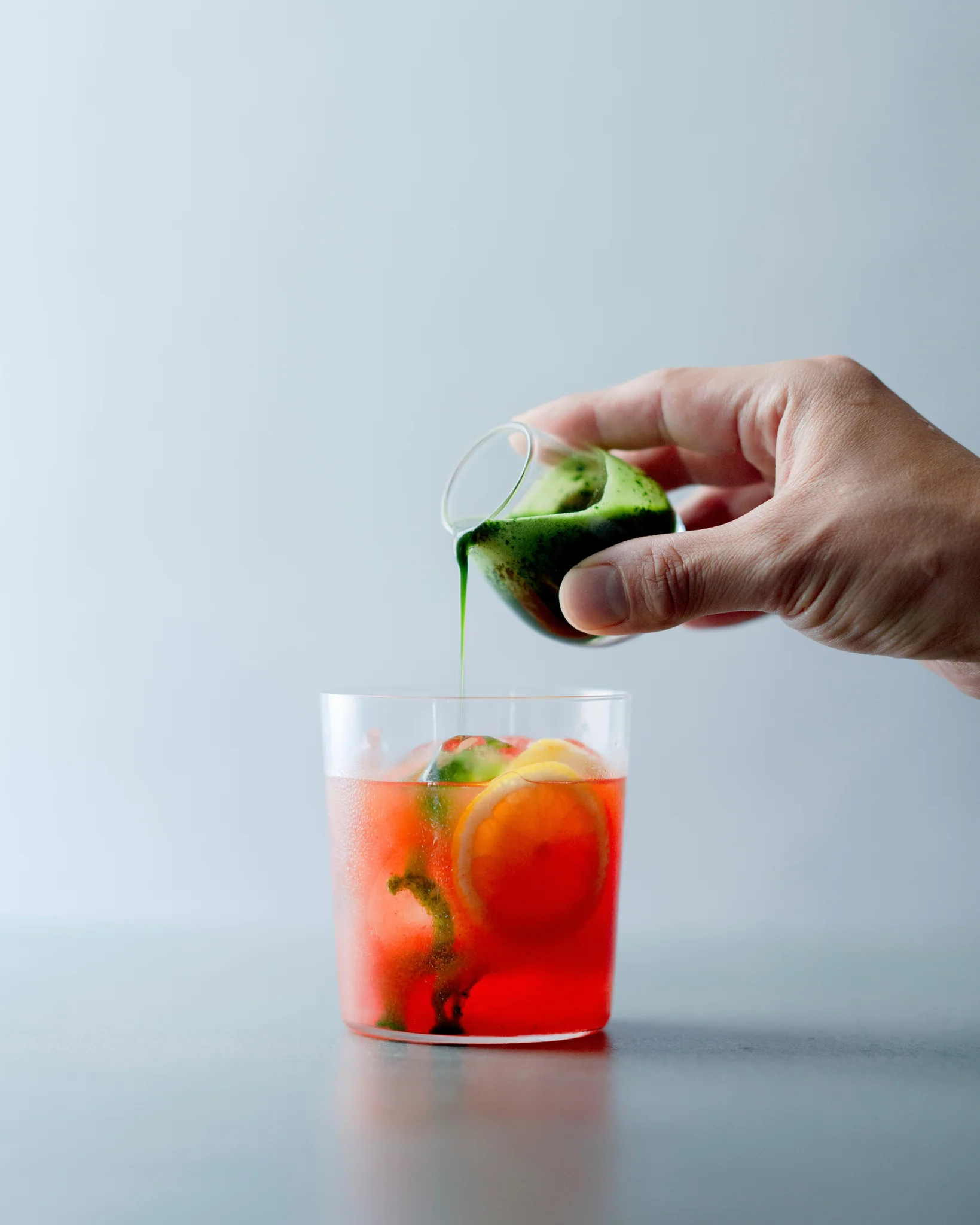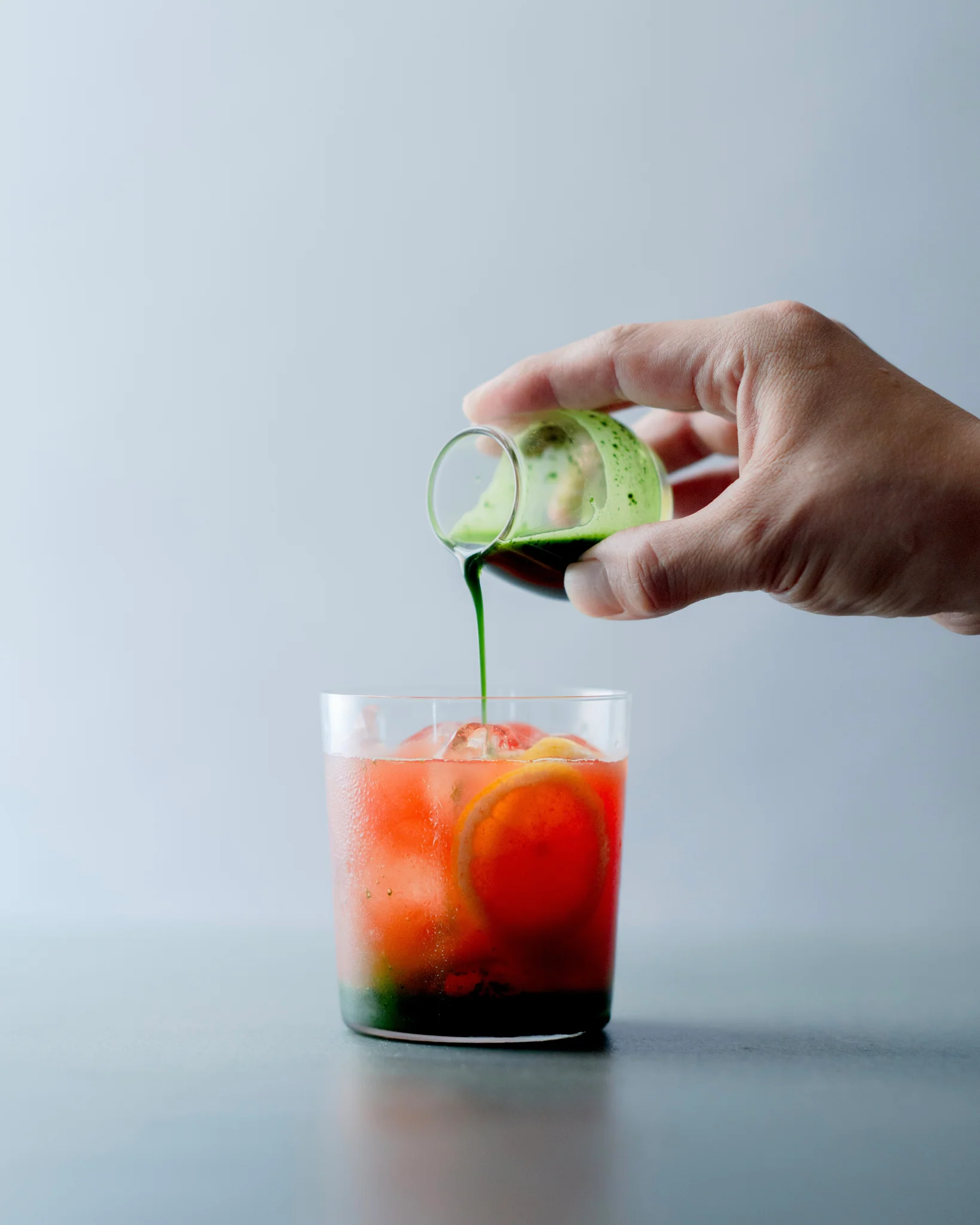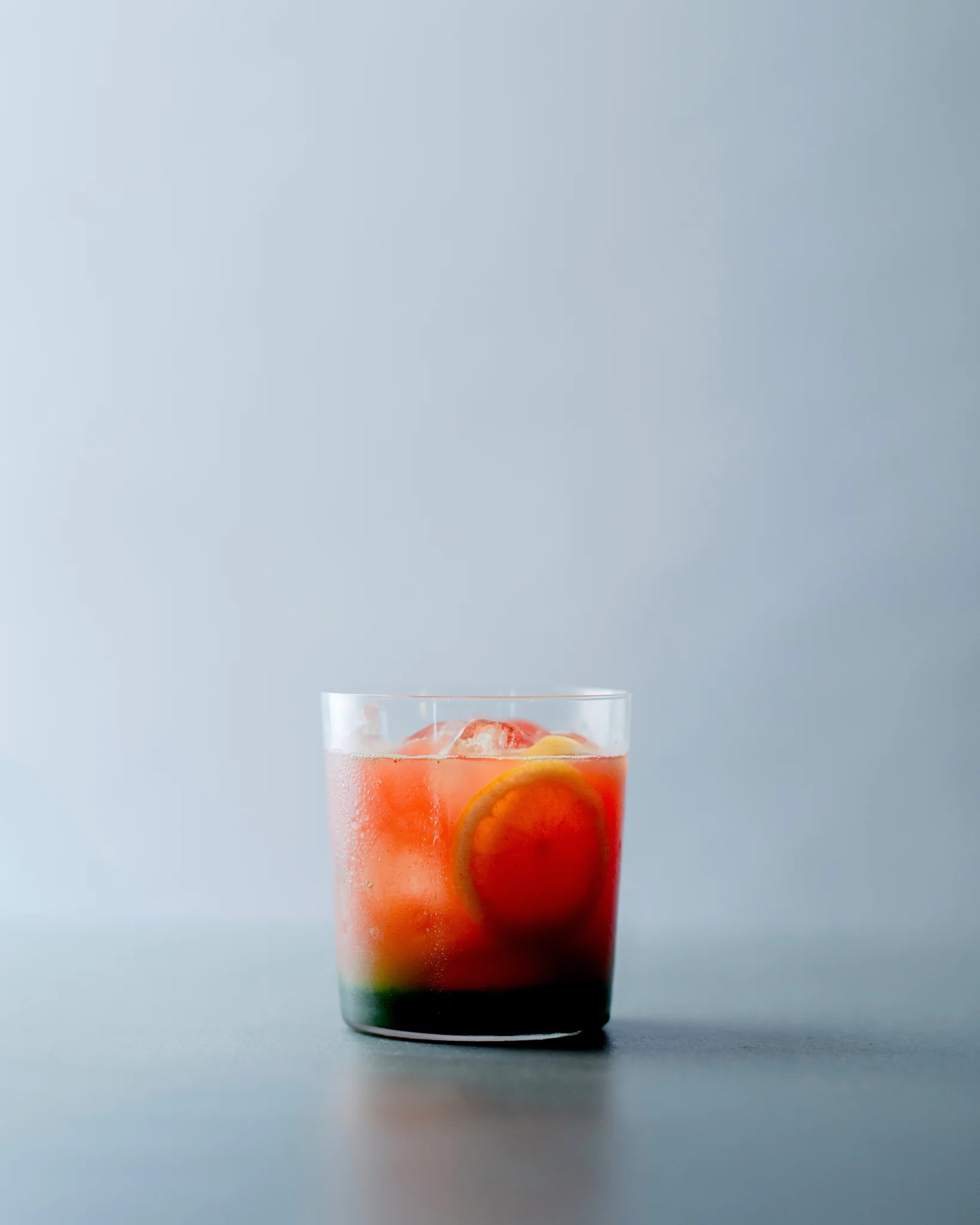 Matcha powder – 1 stick ( 0.07 oz ) 
Simple syrup – 1 oz
Watermelon juice – 5 oz
Sliced lemon (optional)
Put ice and watermelon juice in a glass and mix.
Mix matcha powder with the simple syrup until there are no lumps.
Pour the matcha syrup slowly over the top and serve!