Japanese Style Roast Beef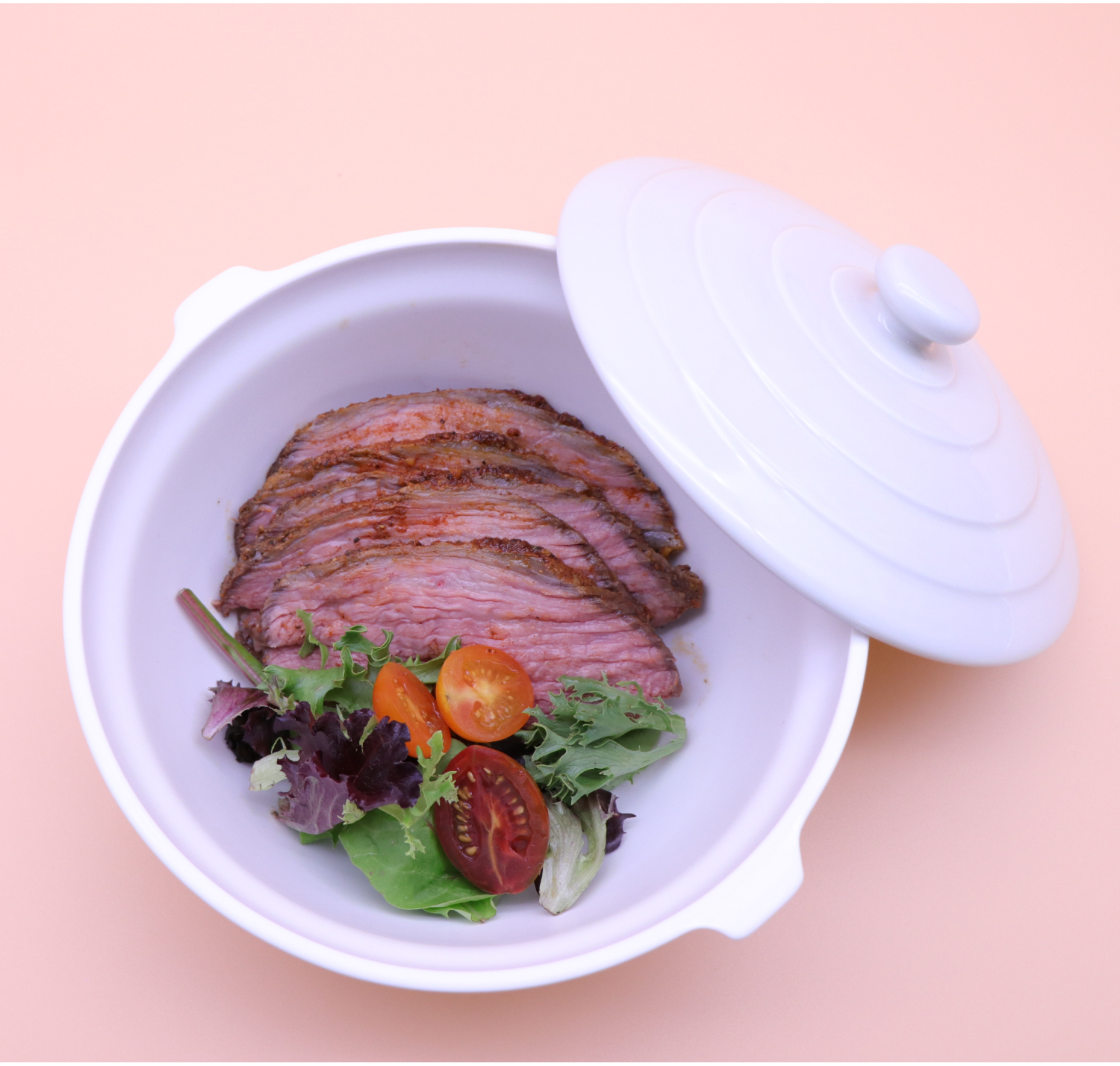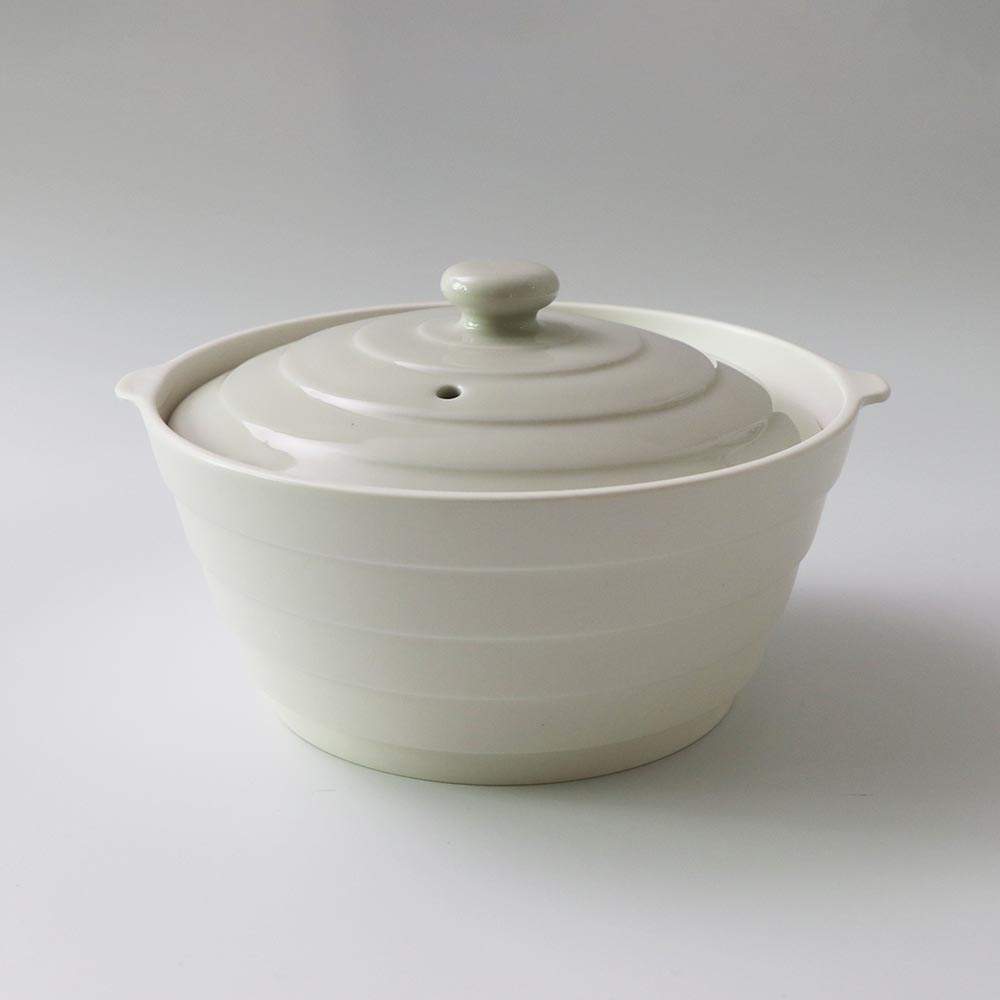 DAIKEI Arita ware
Only-One hot pot
Ingredients
(for 2-3 people)
Beef thigh cut (1in.block) – 0.6lbs
Salt and Pepper – Pinch
Minced Garlic – Pinch
Olive Oil – Pinch

<special sauce>
Ratio of Soy Sauce 4 to Mirin 6
Addition ingredients : Japanese Radish, Okura Cucumber, Tomato, etc.
Rub salt, pepper and garlic onto the thigh cut and rest for 10 minutes at room temperature. Rub a thin layer of olive oil and mix the ingredients for the sauce. Add the meat into "Only-One hot pot" and sear the surface on all side. Place the lid and microwave (600W) for two minutes on each sides. Microwave the sauce for 4 minutes Remove Only-One hot pot from the microwave and let residual heat cook the meat. After the meat has been fully cooked drain the excess liquid and add the special sauce. Let it soak for 30 min to 1 hour, then cut to the desired size.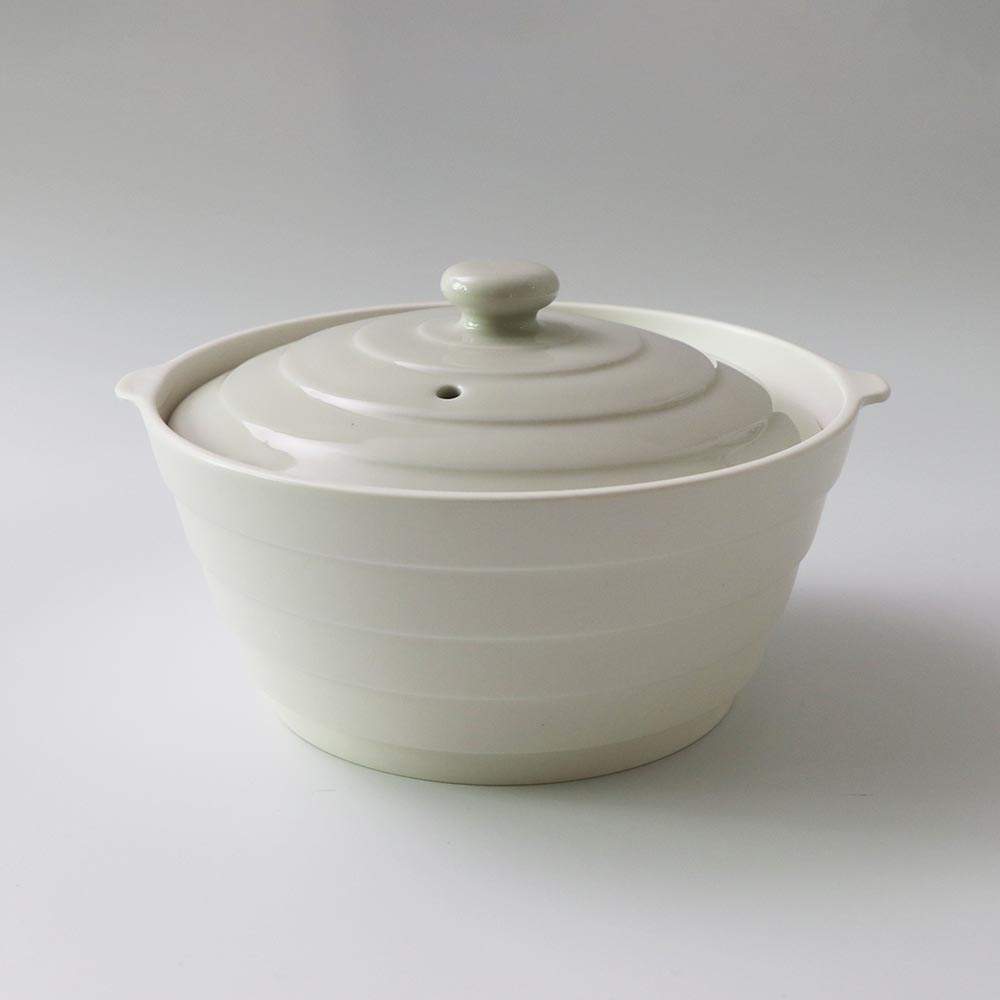 DAIKEI Arita ware
Only-one hot pot