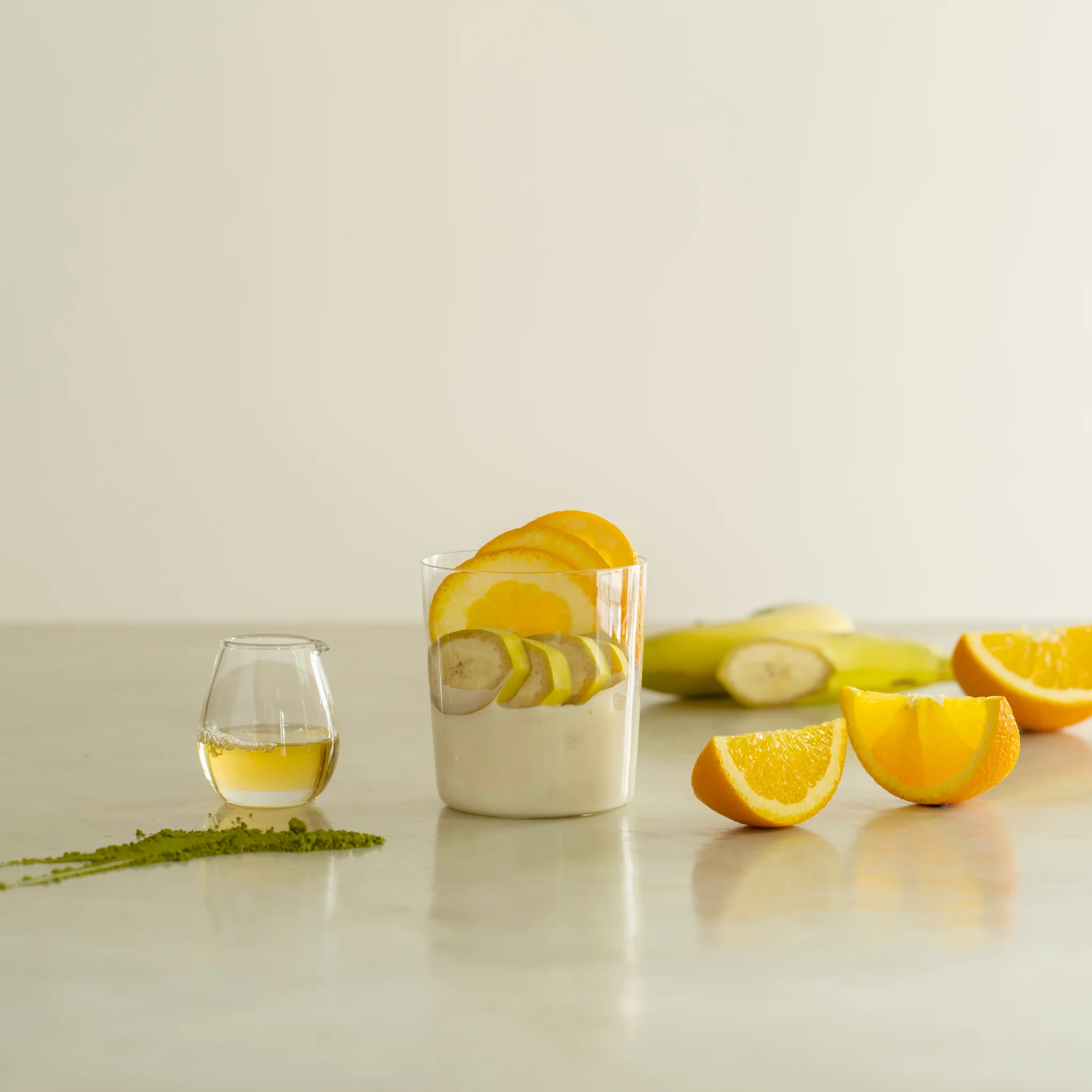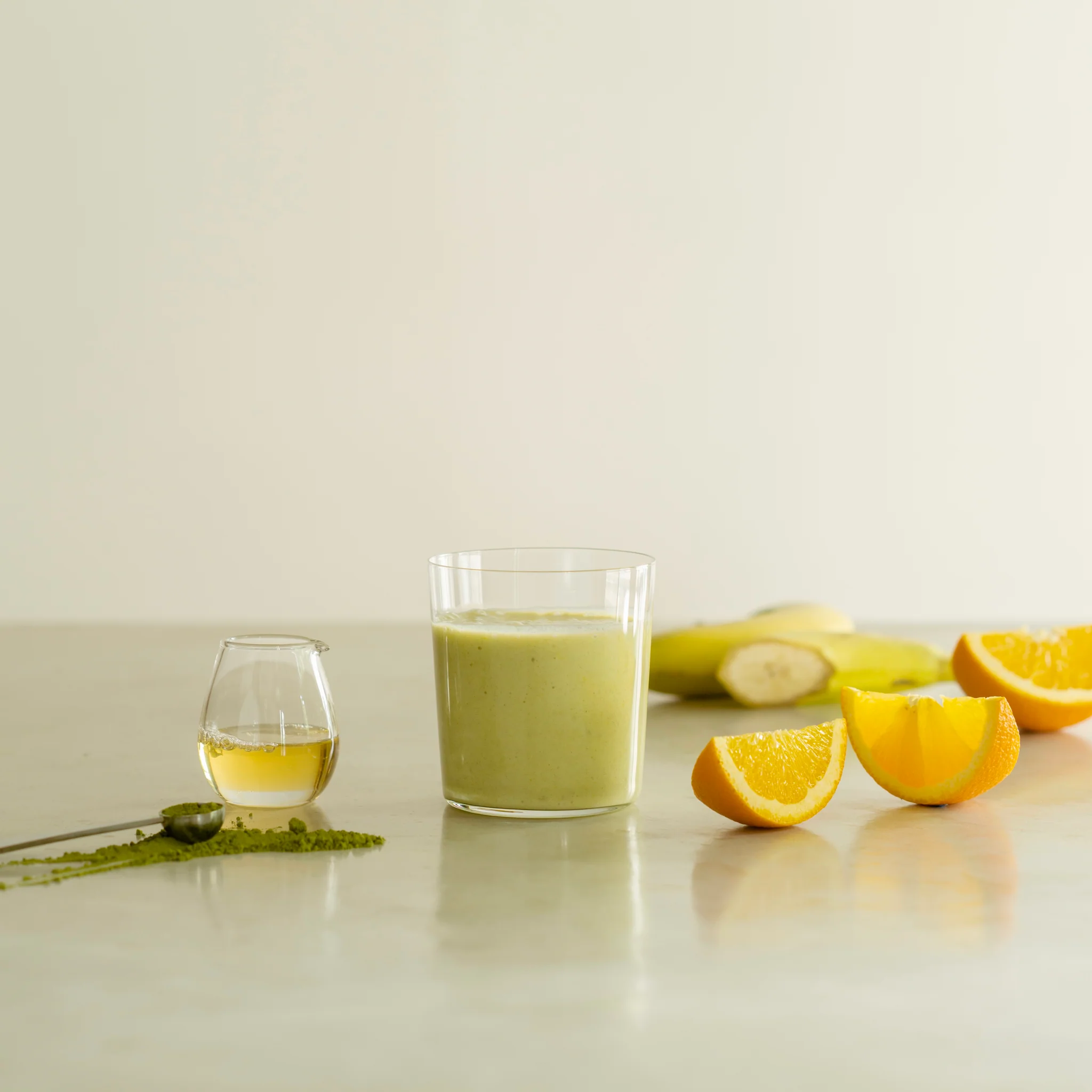 Genmaicha powder – 1 stick ( 0.07 oz ) 
Orange – 1/2 (2 oz)
Banana – 1/2 (2 oz)
Soy milk – 4 oz
Honey – 0.3 oz
This Genmaicha powder is made from a combination of Japanese organic brown rice and naturally grown Ichibancha tea.
Genmaicha provides both nutrients from both green tea and brown rice.
It contains many nutrients that modern people tend to lack, including catechins, vitamins, minerals, and dietary fiber.
The dietary fiber in bananas and oranges is insoluble and helps to remove waste from the intestines from the body.
The saponins and vitamin E in soybeans have an antioxidant effect, and the presence of protein stimulates metabolism and revitalizes the skin.