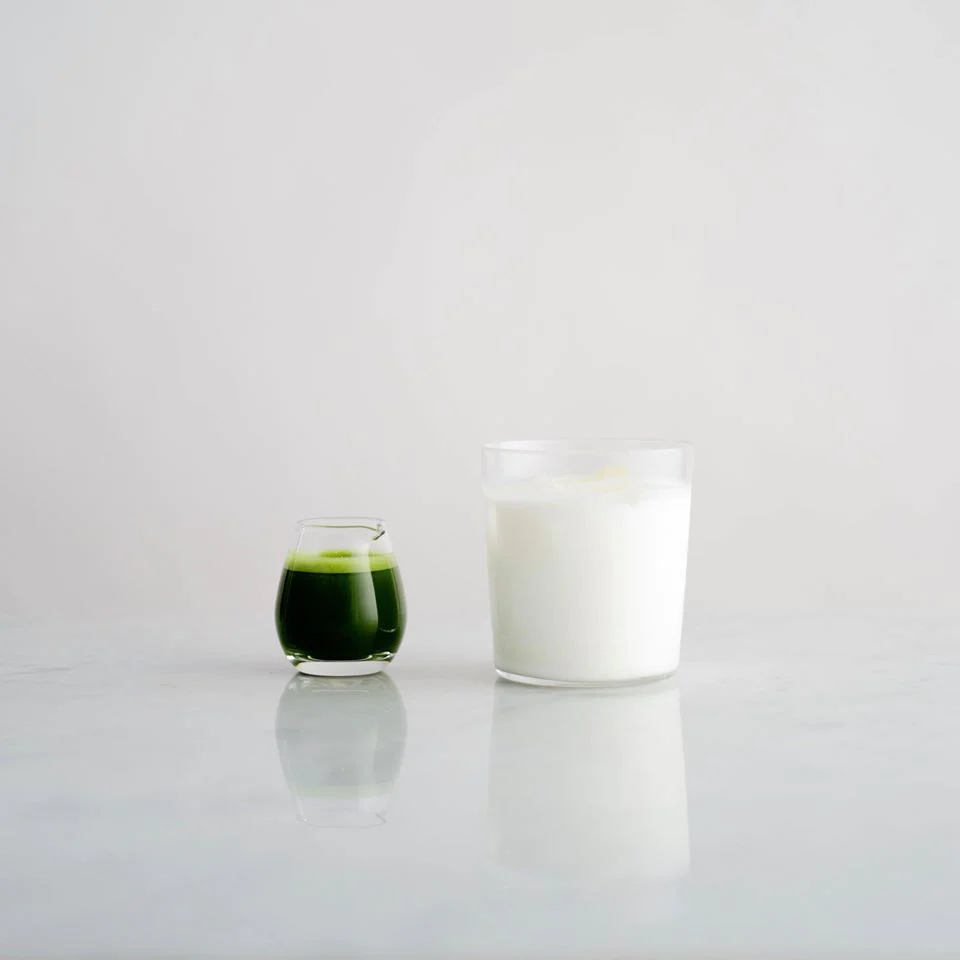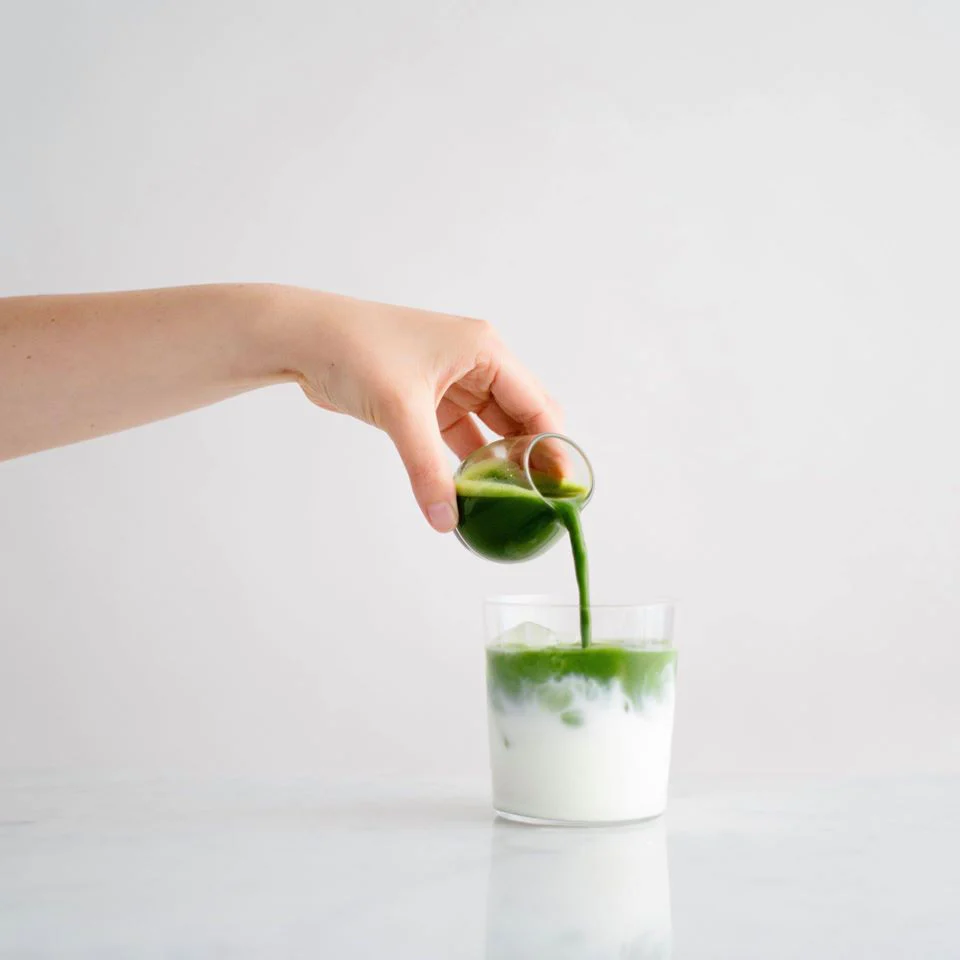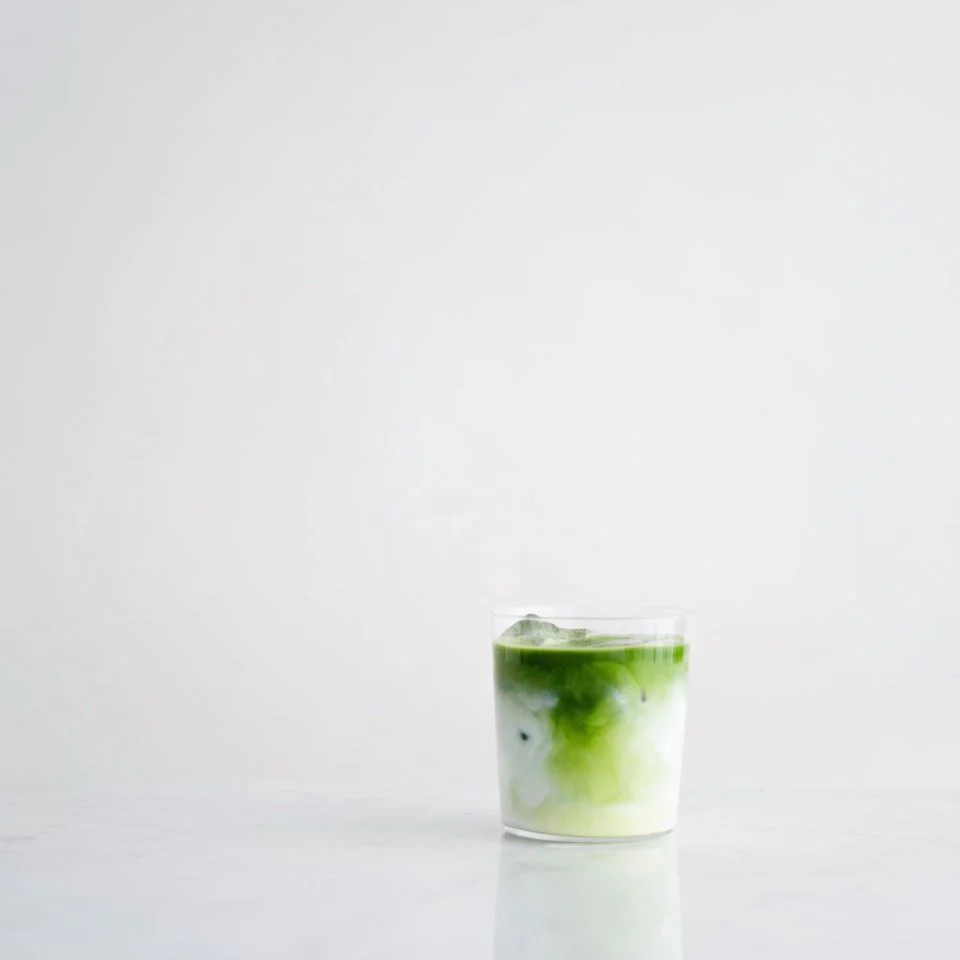 Matcha – 1 stick ( 0.07 oz ) 
Cold water – 2 oz
Milk (can also be made with soy milk, almond milk, or oats milk) – 5 oz
Honey, syrup, brown sugar as desired.
Mix ice and milk in a glass.
Mix matcha and water thoroughly until there are no lumps.
Pour the matcha slowly over the top and serve!
To make 2 layers beautifully
Put a large amount of ice cubes in the bowl so that the matcha and milk separate nicely.
Mix honey, syrup, brown sugar, etc. into the milk first, not into the matcha.